THE USE OF RECIPROCAL TEACHING PROCEDURE IN TEACHING RECOUNT TEXT TO IMPROVE STUDENTS READING COMPREHENSION
Imran Imran

Universitas Muhammadiyah Sidenreng Rappang

Andi Asrifan

Universitas Muhammadiyah Sidenreng Rappang

Sam Hermansyah

Universitas Muhammadiyah Sidenreng Rappang

Nadirah Usman

Universitas Muhammadiyah Sidenreng Rappang
Keywords:
reciprocal, teaching recount, reading comprehension
Abstract
The objective of this research were to find out: To find out whether or not the Effectiveness of reciprocal teaching prosedure toward Student reading Skills at the eight grade students of SMP Negeri 3 Dua Pitue Kalosi
This research employed mixed method reciprocal teaching which is designed to focus students' attention on four reading comprehension strategies: clarifying what was read, asking questions, predicting what might follow  and summarizing the information with used clusster sampling.  The population of this research is the eight grade; exactly the eight grade student of SMP Negeri 3 Dua Pitue Kalosi. The total number of population is class VIII.A=28 and class VIII.B=27 students. The samples in this research is from VIII.B consist 27 students.
The data of the research were collected by using teks reading multiple choice. reading test was used to obtain data of the students' reading comprehension. The result of data analysis showed that two was significant difference between the students' score after they were taught by using reciprocal teaching and before  they were taught by using reciprocal teaching. It was proved by the mean score of the post-test which was higher than the mean score of pre-test (67,51>24,40). Furthermore, the result of the t-test lower that α (0,00<0,05). Based on data analysis, the research concluded that: the used of Reciprocal Teaching  improved students' reading comprehension;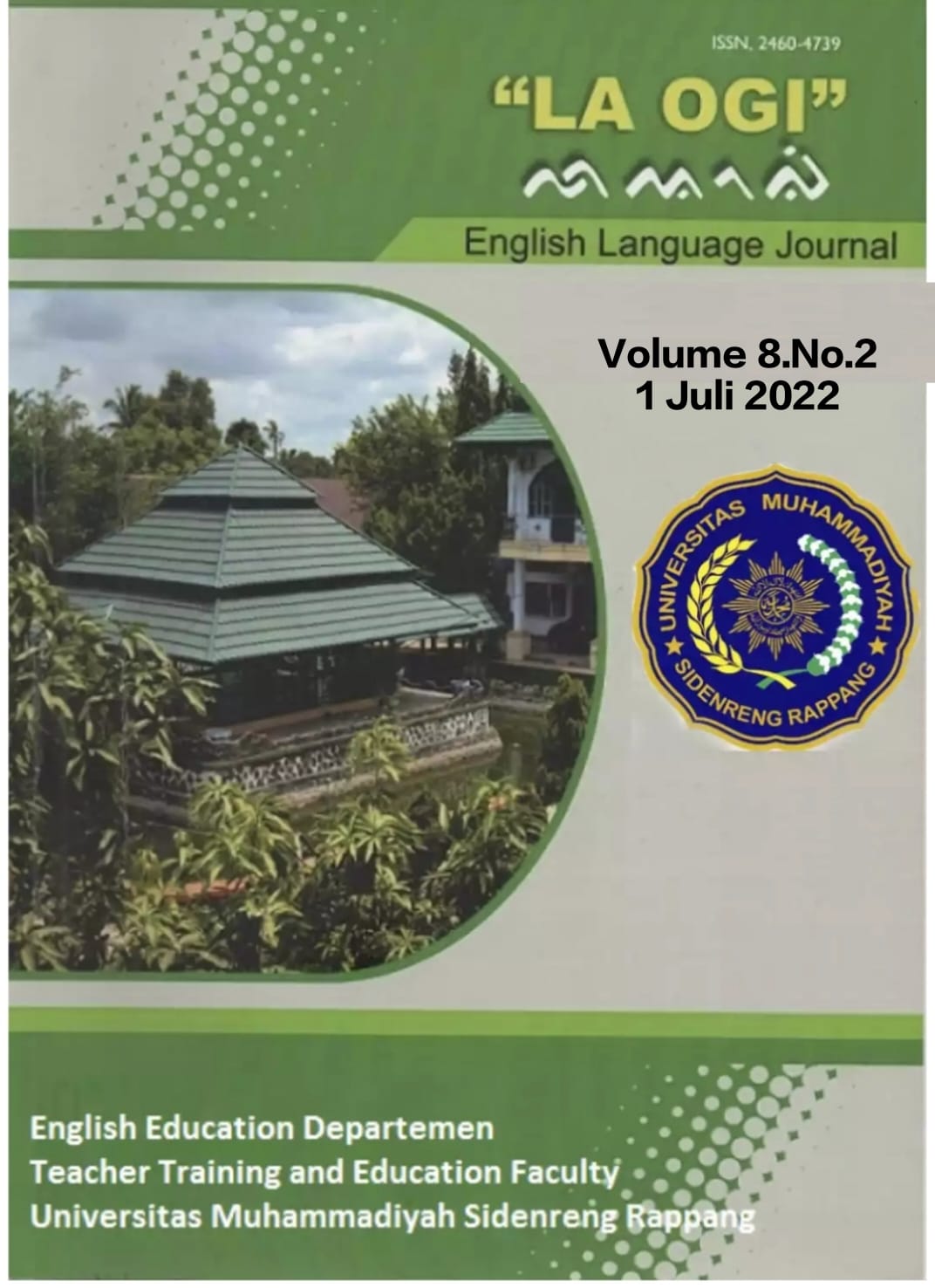 How to Cite
Imran, I., Asrifan, A., Hermansyah, S., & Usman, N. (2022). THE USE OF RECIPROCAL TEACHING PROCEDURE IN TEACHING RECOUNT TEXT TO IMPROVE STUDENTS READING COMPREHENSION. La Ogi : English Language Journal, 8(2), 177-182. https://doi.org/10.55678/loj.v8i2.683