IMPROVING READING COMPREHENSION THROUGH COOPERATIVE INTEGRATE READING AND COMPOTITION (CIRC) METHOD
IMPROVING READING COMPREHENSION THROUGH COOPERATIVE INTEGRATE READING AND COMPOTITION (CIRC) METHOD AT THE EIGHT GRADE STUDENTS OF SMPN 2 BARANTI
Handayani Handayani

Universitas Muhammadiyah Sidenreng Rappang

Syamsu T

Universitas Muhammadiyah Sidenreng Rappang

Muhammad Hanafi

Universitas Muhammadiyah Sidenreng Rappang

Lababa L

Universitas Muhammadiyah Sidenreng Rappang

Sam Hermansyah

Universitas Muhammadiyah Sidenreng Rappang
Keywords:
Reading Comprehension, CIRC method
Abstract
The purposed of this study was to determine whether the use of CIRC method can improved the achievement of Eight grade students SMP N 2 Baranti   students in reading comprehension and whether students are interested of this method. This study used a mixed research method that is a combination of qualitative research and quantitative research. The population of this study was eight grade students of SMP N 2 Baranti in the 2019-2020 academic year. The total population is 101 students consisting of 4 classes. Class VIIa was taken as a sample using cluster sampling techniques, the total number of samples was 24. The instruments used in this study were reading tests and interest questionnaire
The results of this study indicated that the pre-test got an average score (57.91) while the post-test got an average score (75.91). This shows that there is a significant difference between the pre-test and post-test. The p-value (0,000) is lower than the significant level (alpha (α) = 0.05). This means H1 is accepted. This study concluded that  teaching reading comprehension using the CIRC method  improved students' achievement to master in reading comprehension in eight grade students of SMP N 2 Baranti. And based on the results of an interest questionnaire list, 22 students (92%) liked and were enough interest in using CIRC method in reading comprehension.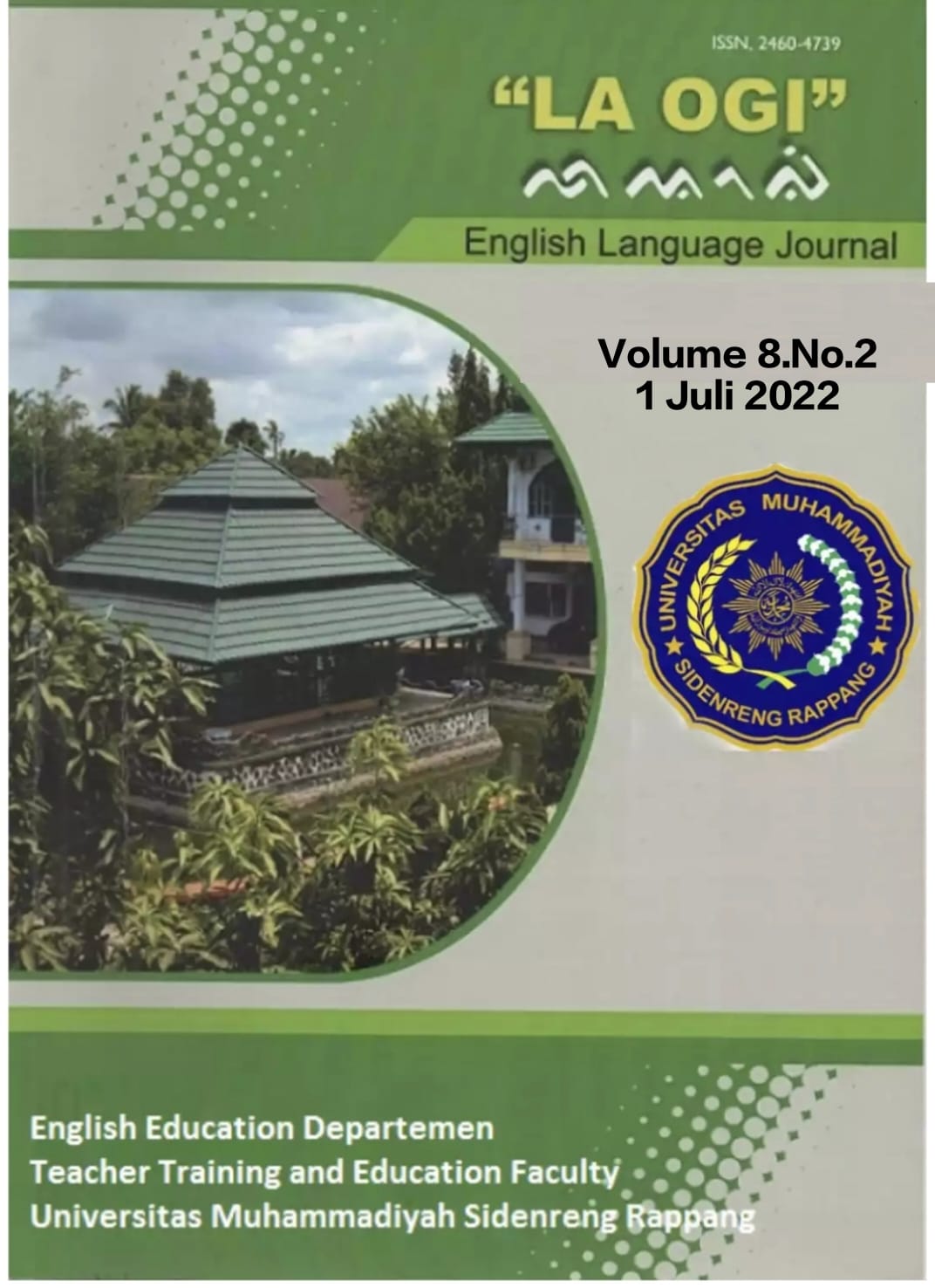 How to Cite
Handayani, H., T, S., Hanafi, M., L, L., & Hermansyah, S. (2022). IMPROVING READING COMPREHENSION THROUGH COOPERATIVE INTEGRATE READING AND COMPOTITION (CIRC) METHOD. La Ogi : English Language Journal, 8(2), 156-161. https://doi.org/10.55678/loj.v8i2.685